TiVo and Cox partner to offer Cox On DEMAND service to subscribers with a TiVo® Premiere box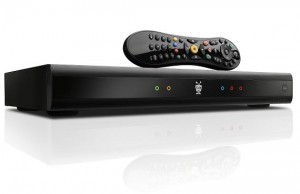 TiVo and Cox Communications today announced plans to integrate Cox On DEMAND service to Cox subscribers with a TiVo Premiere box. This is the first time that a cable operator will make its entire video on demand (VOD) library available via a retail DVR, and TiVo Premiere will become the first retail product to fully integrate a cable VOD service, along with linear television and broadband content accessible through the TiVo service.
As part of the agreement, Cox will support the TiVo Premiere box as an optional set-top box, and provide free installation for TiVo Premiere boxes purchased by subscribers at Best Buy and other retail and online outlets including tivo.com. Customers will still need a CableCARD for access to Cox services.
In addition to having access to Cox's vast VOD library and TV content, subscribers using a TiVo Premiere box will also have full access to TiVo's service features including broadband content like movies and music, remote scheduling, multi-room viewing, interactive applications and TiVoToGo™ transfer functionality.
Cox plans to make its video on demand service available on TiVo Premiere boxes to subscribers in all its major markets.