Shark week is coming, so set your TiVo® box!
Shark Week on the Discovery Channel begins this Sunday, August 1. But before you set your TiVo box, learn all about the history of "Shark Week" and how it has changed TV forever.
Programs you shouldn't miss:
Into the Shark Bite Sunday, August 1, 10PM ET: Go on a wild ride and learn the LAST thing you'd ever want to see in real life: close up views of attacks by the world's most deadly sharks — from inside their mouths! Shark expert Mark Addison and underwater cameraman Andy Casagrande risk life and limb to get their special mini-HD cameras Into the Sharks Bite!
Shark Attack Survival Guide Monday, August 2, 9PM ET: Shark Week continues as Green Beret Terry Schappert draws on his survival training to show ways to stay alive during a shark attack. He dives with real sharks to re-create five attack scenarios and explains what factors trigger the attack in each incident.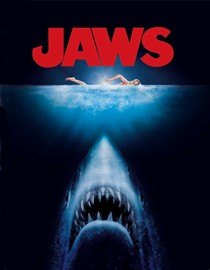 Can't wait until Sunday to get your sharks fix? With a Netflix unlimited membership, Jaws is available to stream from the Netflix instant Queue to your broadband-connected TiVo box
Also, beginning Monday you can find Shark Week recommendations as well as other August TV suggestions in the August TV Guru Guide and the August TV Collection. Here's how to find them…
August TV Guru Guide: TiVo Central –> Find Programs –> KidZone Recommendations & Guru Guides –> Summertime Fun –> August TV
August TV Collection: TiVo Central –> Find TV, movies & videos –> Browse TV and movies –> Collections –> Summer fun –> August TV