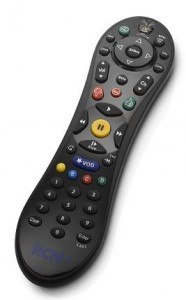 RCN is the first TV and Internet provider to have TiVo Premiere as its primary DVR offering. With this offering, RCN customers in the Boston area can now access entertainment from a variety of sources including access to RCN's Video On Demand (VOD) library. Customers can link via broadband to rent movies from additional video on demand services, watch YouTube videos, stream music and more.
TiVo and RCN are both very excited about the availability in Boston. Here's what RCN had to say:
"RCN customers are savvy and understand how technology can change their lives," said Richard Wadman, VP and GM of RCN Boston. "That is why they choose RCN as their telecommunications provider, and that is why we are excited to offer the TiVo Premiere's one-of-a-kind HD experience that brings the Internet to the TV and further differentiates us from the competition."
Wadman added, "The initial launch of TiVo Premiere to RCN customers in Washington, D.C. and New York City has exceeded our expectations. RCN customers have been incredibly happy with the TiVo Premiere from RCN, making it an easy choice to quickly offer it in our Boston market."
Previously launched in Washington, D.C. and New York City, upcoming market launches include Chicago, Philadelphia, and Lehigh Valley in Pennsylvania.
In Boston, it will be offered as part of a bundled package of digital TV and high-speed Internet services. Pricing, availability, and more information is available by calling 1-800-RING-RCN (746-4726) and on http://www.rcn.com/tivoboston.
Thomas Elam is Senior Director of Product Management for TiVo Inc.